As a business, we thrive on competition. Competition demands constant improvement.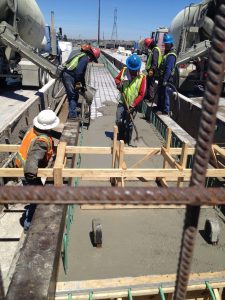 Established in 1980, Denver Concrete Vibrator has been manufacturing superb flexible shaft, high cycle and pneumatic concrete vibrators for over 20 years.
Our team brings together well over 100 years of combined experience in the industry. We take great pride in the products that we design and build.
Denver Concrete Vibrator, long recognized as an industry leader, continues to produce the highest quality internal concrete vibrators and provide the exceptional level of service that our customers have come to depend on.
Proud to be American made. Experience the difference, specify "Denver Concrete Vibrator".